Rusty is moving on. No longer will he be VF&G's boss hog.  He's on to greener ground, not under it.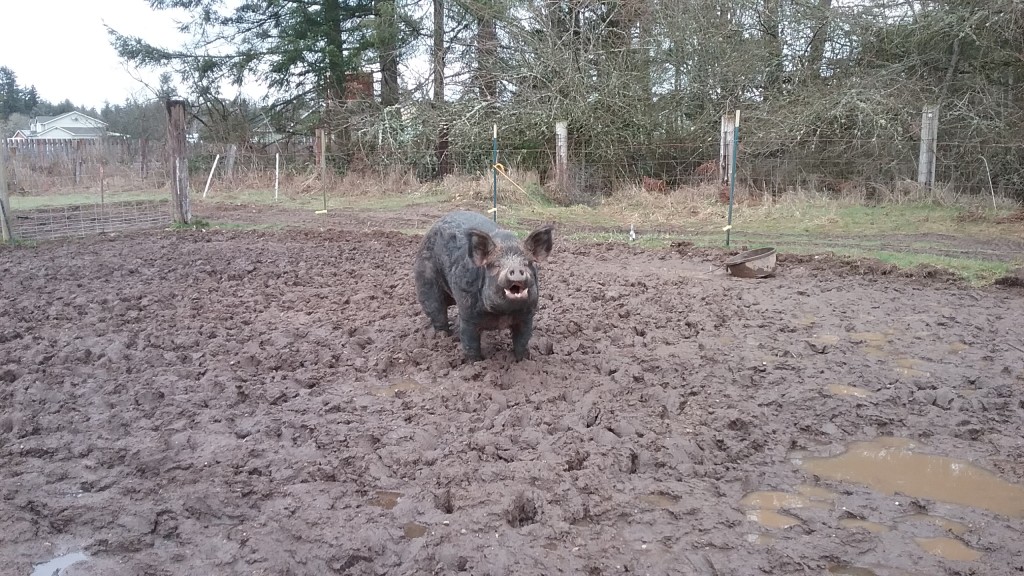 We were getting ready to move him out to the woodlot as he has done his work completely eradicating all life forms in the old mixed raspberry and BlackBerry plot  or, since we have to bring in a new boar anyway as we have decided to keep a daughter of his, putting him in the sausage grinder.  Which would be very hard for some of us who think fondly of our Rusty Pig.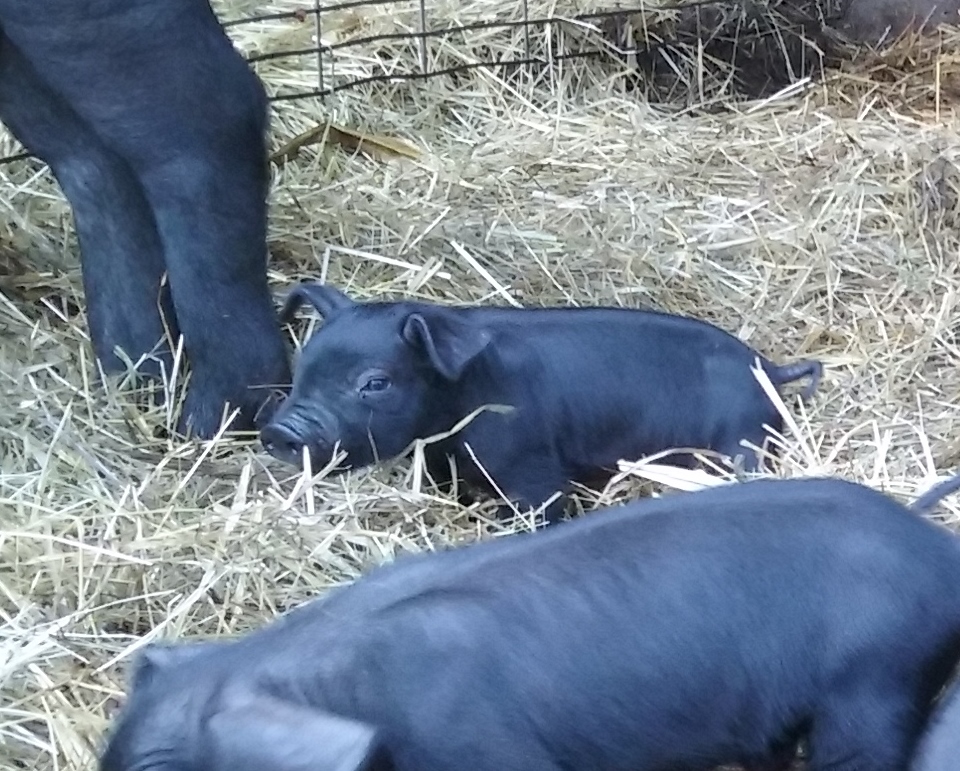 Instead, a nice young farmer couple up north needed to have their gilts become sows.  He  has given us some very nice young pigs,  he'll do the same for them now
I will indeed miss him as his pen is, was, in the Market Garden that I work in daily.  .  But….
Next Monday I will have my raspberry patch back, !! minus the raspberries and fancy blackberries (those are no big loss, yeah, thornless, but not as tasty as natives or the weedy invasive types).  I will be putting in only fall bearing raspberries, this time around, also known as everbearing.  A pair or two of Pilgrim geese will spend next winter and early spring in the patch, keeping down grass and weeds while hatching out their young as they have done before,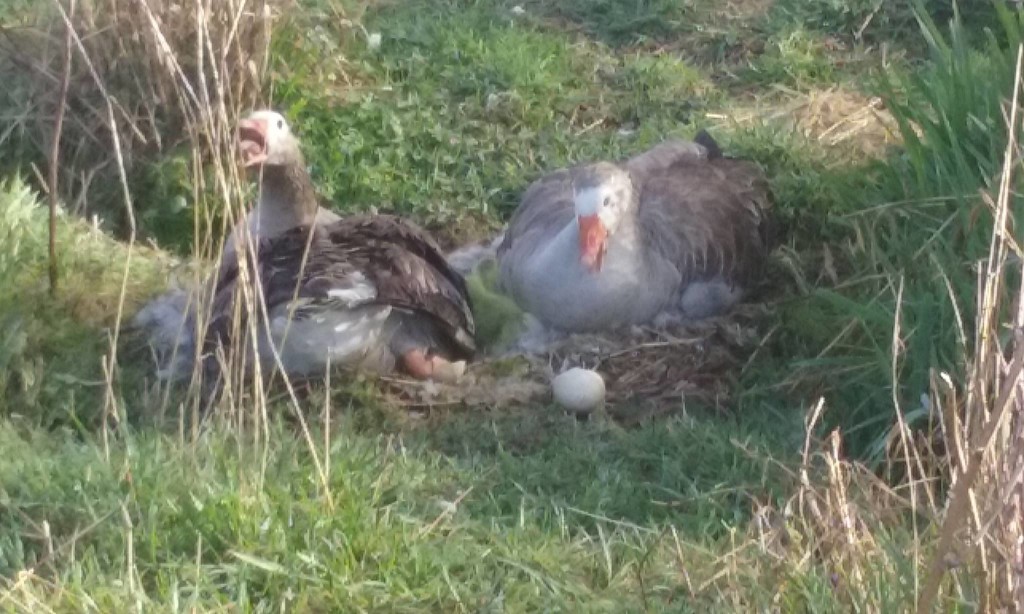 Back when there was grass in the patch.
The reason for everbearing or more accurately autumn bearing, is that for the autumn crop to be big and profitable, it is best to mow the canes down right after they bear in the autumn skipping the summer crop entirely.  
The autumn crop bears on first year canes, primocanes.  Summer crops bear on two year old canes.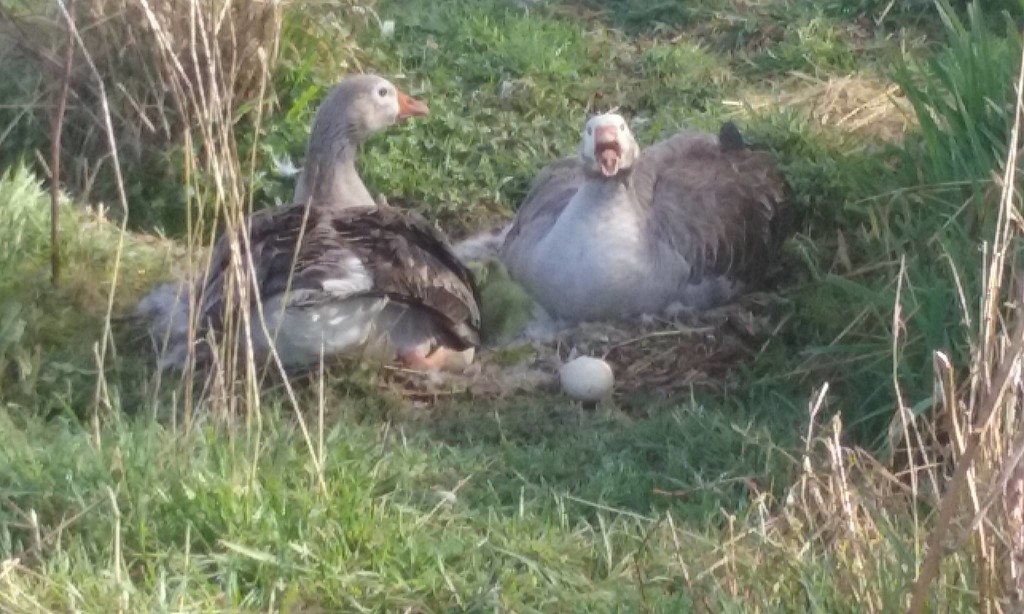 When the geese are in the safety of the raspberry pen, taking care of the weeds and grass, they are a bit tough on the canes waiting to bear a summer crop.   So if the raspberries were strictly summer bearing, they faired poorly. But with strictly primocane culture by the time the crowns put up the new canes the geese and their goslings will be relocated to another spot on the farm that needs mowing that no one wants to machine mow.
So it is good-bye Rusty Pig, Rusty Nailed It, Rustoleum, and hello fall raspberries.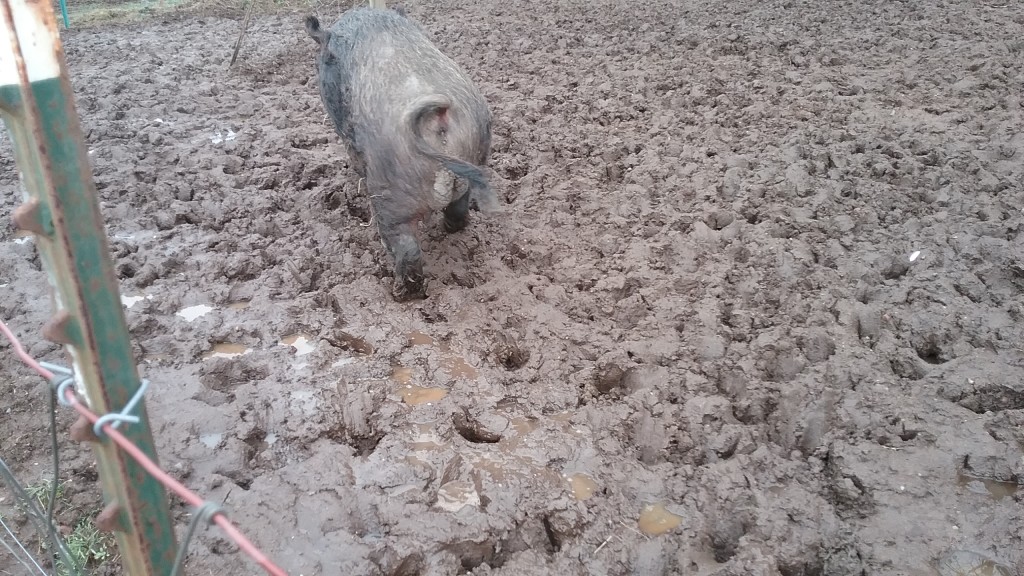 This post was written on the road with Rusty, and on my phone, I have no idea how it really looks!