Ugh, up late. Bad start, no breakfast biscuits for the menfolk as promised, fail. But doing best for a redeemed day.
---
Grabbed chickies out of the incubator.
Water nipple trained them. Sorry no actual pics of me doing that, I would need 4 hands, I only have 3 today.
The newer chickies quickly snuggle in with the older chickies who are always up for new friends, that'll change in a month or so.  But for now it is a good way to help train the newbies to the waterer and feed dish.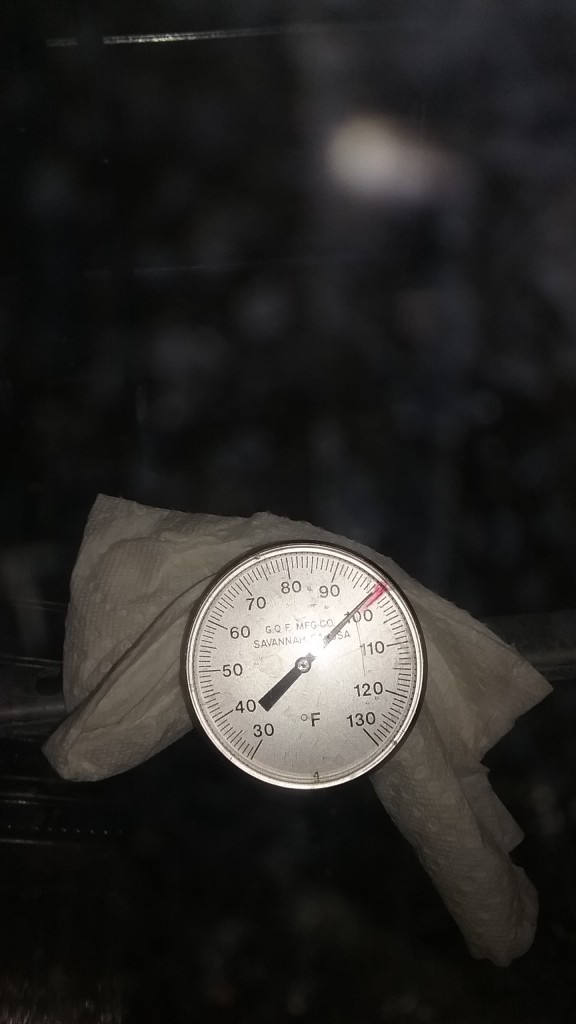 Checked temperature on the hatcher. Yes, I've decided to keep it, and modify it myself (decrease wind tunnel effect) because I cannot seem to control my need to completely fill the incubator with eggs. Speaking of incubator.
I found some old chalk board paint, stirred and tested it yesterday.  After taking care of chickies, I painted the front of the incubator.  Hopefully, I can keep better track of whom to move and when.
Before the paint was even dry, I washed the brush Dirt loaned me.  That should make up for no biscuits.
And not that cleaning and returning a tool you borrow is really like doing a favor, (you should do it no matter what)  but Dirt was the one who let me sleep through not one but two alarms for me to get up to make the biscuits.
Now off to find something nice to do for Lucas who didn't get biscuits and instead had to have his eggs on Swedish rusks, like half constructed Eggs Benedict, interesting for sure, but not biscuits.  And for Bet, who had to scramble quick to find something to feed her husband when she came into a dark, cold, empty biscuitless kitchen.