Changes were mulled over, consequences – benefits and detriments – weighed and now the time has come, the plans have been made, fence removed.
Well almost the fence is removed.  Three-fourths is out of the bindy mess of grass and dirt.  We are workin' on it. 
What fence?  Why?  What the heck is goin' on? 
Sometime last year, in the middle of feeling overwhelmed with the whole Market Garden thing and feeling lost and unsure and adamant all at the same time, I decided the Market Garden needed to expand. 
What?!
Well when all else fails and your feeling over whelmed and exhausted, dive in deeper I always say.
So what once was the original Pumpkin Patch with a nice little fence dividing it from the Front Pasture until it got so flooded from housing development run-off that it had turned into the Highway Hedgerow, has now been integrated into the new Market Garden area and the Highway Hedgerow is actually going to be a "row" instead of a giant swath.
Here, in picture format, the history of the Market Garden at VF&G: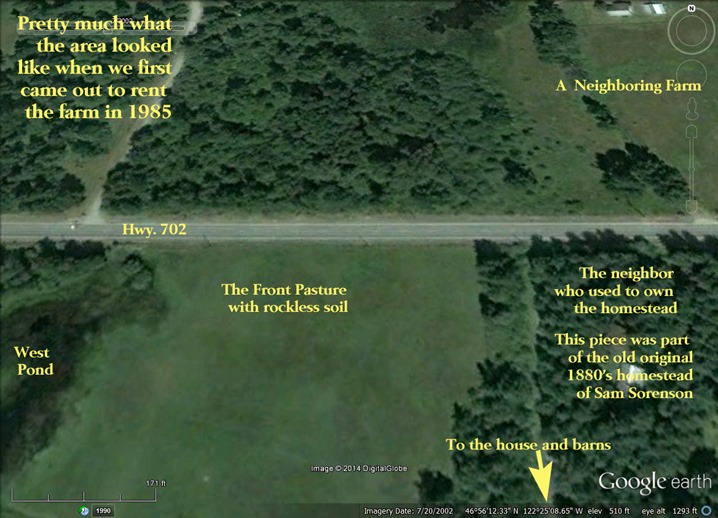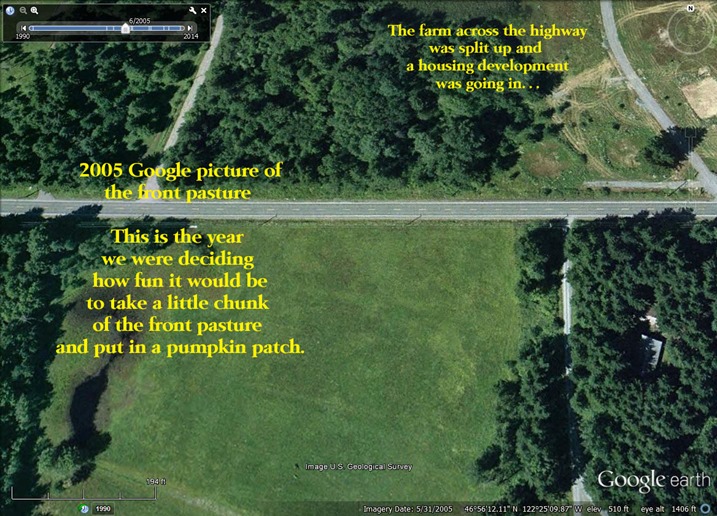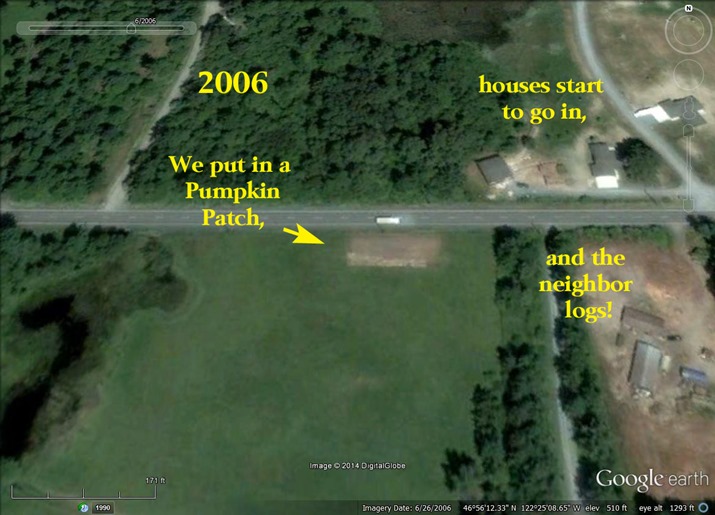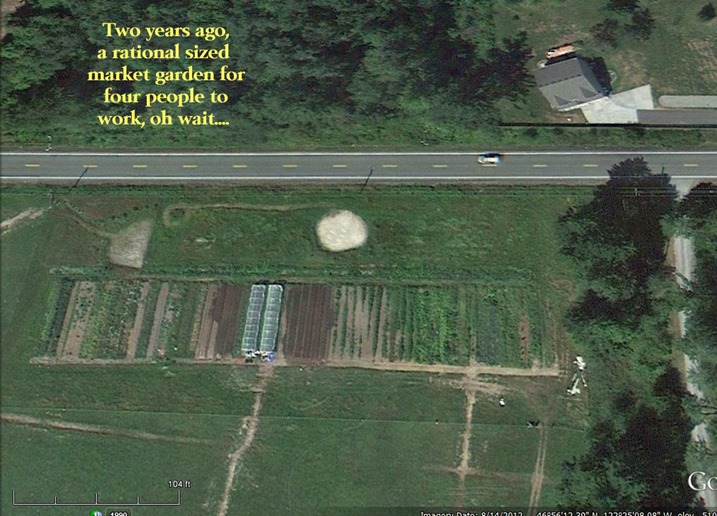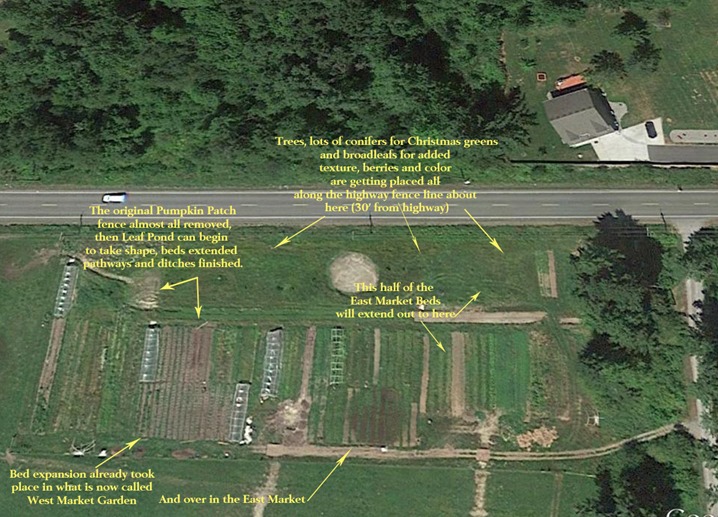 The timeline for the plan?  
That most all of the big changes that impact planting and harvesting will be done soon and we will be on track for a productive spring!
A lot of work, besides ginormous change ups, is also going on.  All in an effort to not only eat from the farm year 'round, but feed others likewise.