Are you more entranced with your life and all the good things in it or the Master of the Banquet?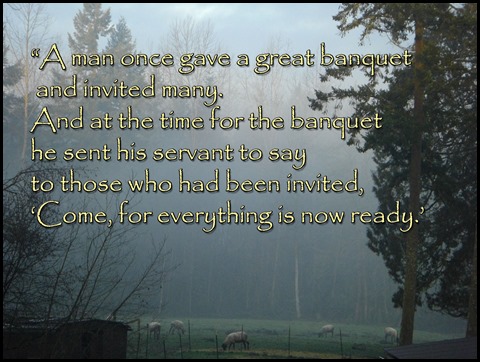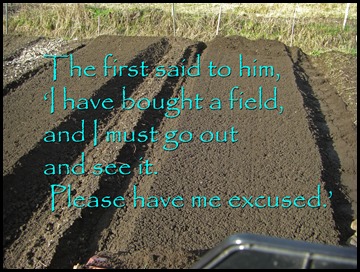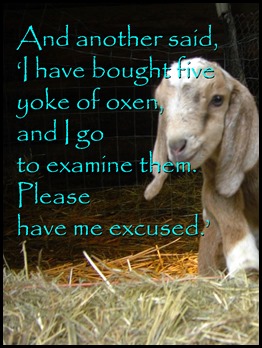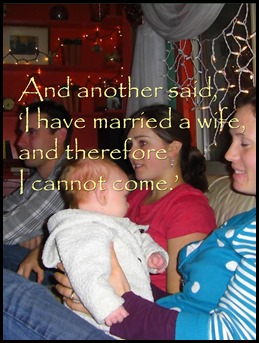 How often is it that we are far more concerned with the gifts rather than the Gifter?
A farm that we patiently waited to call our own, the animals that we breed and birth and tend, the children that we rear according to the Holy Spirit's guidance, all these good and wonderful gifts, that we ask for, accept and then pet. Confident that "I have" because I wasn't asking for it to spend it on myself, my passions.
Have the gifts, the calling, insidiously, become greater than Him? I can certainly step to the front of the line on this, all the while yapping my excuses of stewardship, honest living, neighborliness.  But stewardship, honest living, even neighborliness can so often turn into something else entirely and pride is most definitely in the brew.
And yet, if here in the temporal, I gave it all away, to minister, to purpose, out of nothingness, watch, then my pride would cling to the nothing instead. For even now my pride has me clinging to these things because of their "higher purpose", gifts from God to do for Him.  The serving becomes the "thing" I skip the party for.
Every moment, every breath, belongs to Him.