It took me a few busted kiddie pools over the years to figure a better way.
I clean the kiddy pool out daily and refill it with fresh water.  Sometimes it is nearly half full, but so very mucked up, I can't bear to wait.  Sometimes there isn't much left in the pool but even then, if you lift the side of the pool to drain the water, it crinkles in half or worse.  A good 6 months of that and eventually the pool cracks.
So I got smart.  Just call me Maxwell.
I found a discarded piece of plywood slightly bigger than the pool.  And put it under the empty pool, and filled the pool with water.
And now when the pool needs to be emptied. I lift the board it sits on and the pool stays flat against it, I can easily spray the pool out, lay it all back down again, and start over.   Sorry I can't do the process and take pictures but….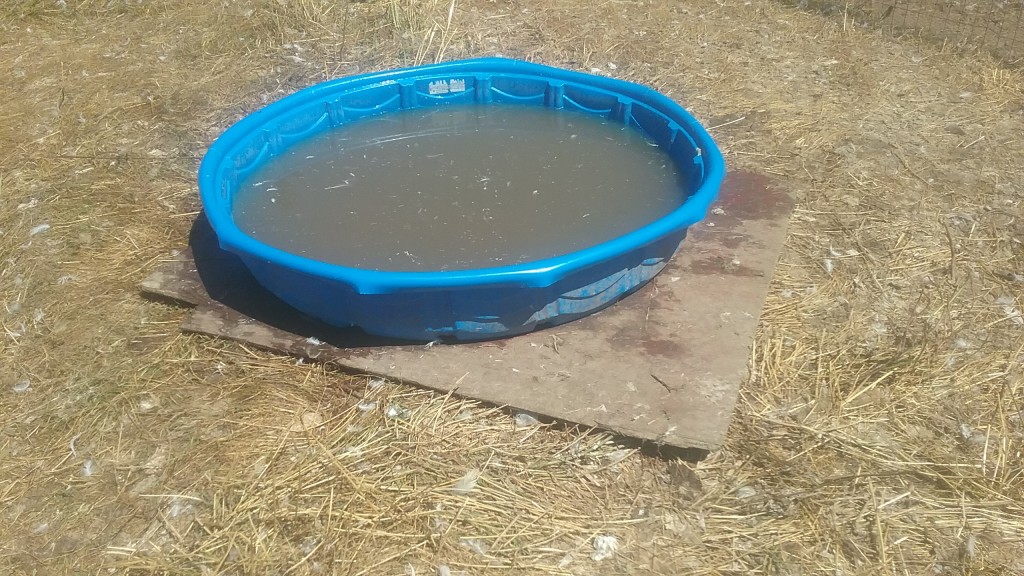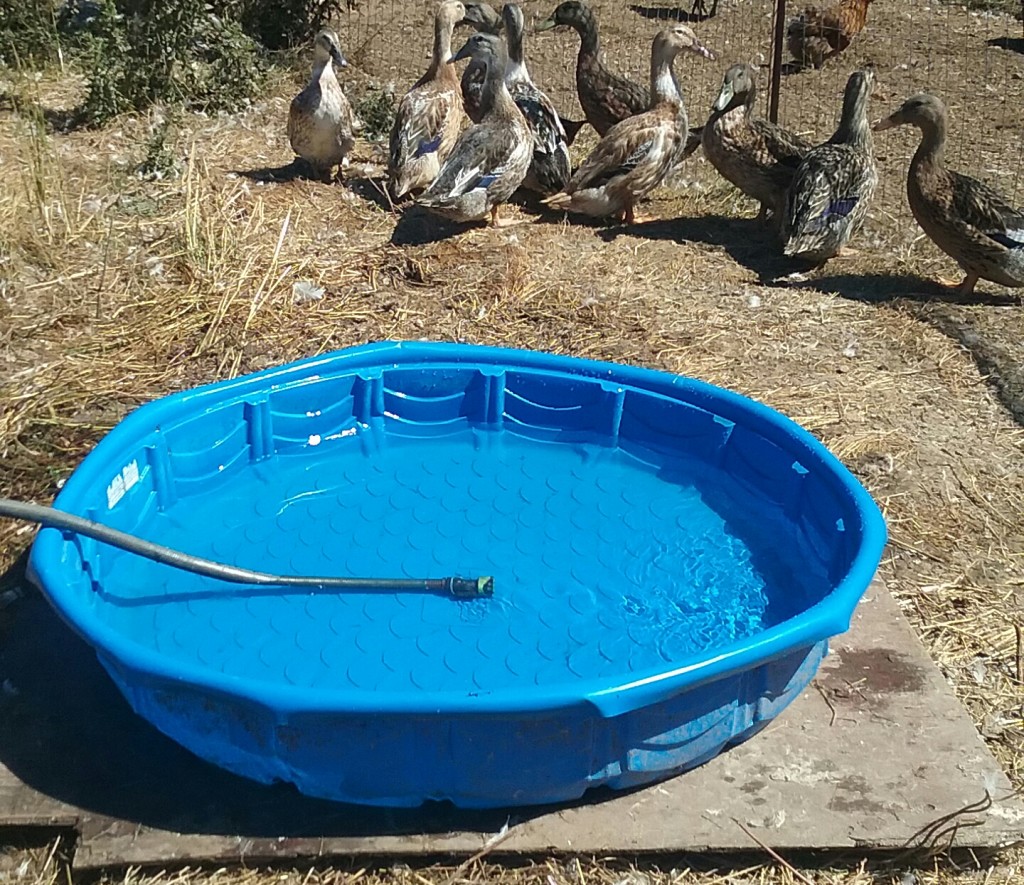 I know, crazy huh?  And I'm thinking you could do this with a kiddie pool that is used for actual kiddies of all things!